New Features & Improvements
Release 5.4.2 (August 19, 2020)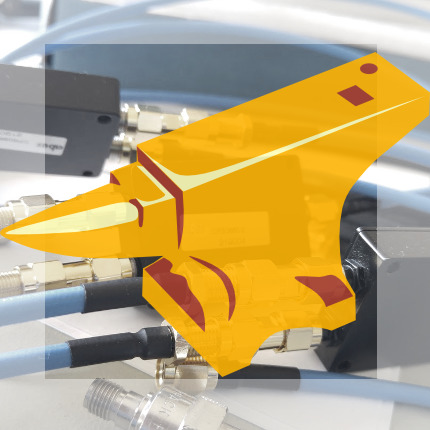 Download →
Update to 5.4 kernel for latest drivers and bugfixes.
Use per-chain reported noise-floor for RSSI calculations in ath10k wave-1 and wave-2 radios. This improves RSSI reporting. The old logic ignored the real noise floor and also did not sum up secondary frequencies when reporting RSSI.
Fix some bugs with IPSEC usage.
Improve MESH automated testing:
* Better reports
* Allow background scanning based on RSSI trigger.
Some TX-MCS were disabled by firmware on the /AC NICs, with goal of improving rate-ctrl. This release adds a new firmware-config option to enable all valid rates. This restriction did NOT apply to the tx-overrides, only to the Station rate-selection configuration.
Enable partial support for TXO support on wave-1 /AC NICs.
Support starting DNS server service (and tftp), using dnsmasq program.
Add Hunt GUI automated test. This will find the best throughput, and then run and additional test to report latency and other values at a configurable percentage of the maximum throughput rate.
Allow hiding chamber objects in Chamber View. This may help with taking screenshots and mesh test report generation (it automatically takes screen shots of Chamber View).
Allow GUI-CLI option to set chamber position and pause/unpause playing paths. Should aid scripting of the GUI chamber-view scenarios and mesh testing.
Improve script library CLI key:value parsing, and add a lf_tos_test.py script that can be used to test Type of Service vs latency.
Improve packet-capture (sniff_port) CLI command to support command-line capture using tshark and dumpcap, a well as automatically saving captures to files for a fixed duration of time. The scripts/lf_sniff.py tool has automation that uses these new features.
Add 'AutoHelper' feature. This flag allows 'multi-conn' 1 or higher processes to be executed inside of helper processes. We currently start 1 helper per CPU core, so this lets us make more efficient use of the CPU cores.
Chamber-View scenario: Add support for VOIP, Multicast and HTTP traffic profiles.
AP-Auto: Add support for TCP, UDP, VOIP, Multicast, and HTTP traffic in the stability and port-reset tests.
Script-Automation: Improve GUI scriptability, add scripts/gui directory to hold some GUI automation scripts and example configurations.
AP-Auto: Add support for testing tri-band APs.
AP-Auto: Add support for automated band-steering test.
Enable setting AX200 radio to 1x1 mode (default is 2x2). This requires kernel 5.4 or higher.
Support EAP-PEAP in ChamberView.
Bug Fixes