New Features & Improvements
Release 5.3.7 (March 28, 2017)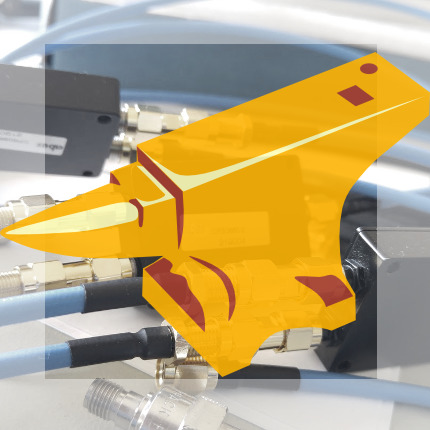 Download →
Update to 4.13 kernel for latest drivers and features.
Update libcurl, hostap, supplicant, and many other integrated tools and libraries to the latest.
pcap-replay: Prepend an ethernet header on 'raw-ip' packet captures. This is at least more correct.
Support API Technologies 4205A Attenuator. This is a USB-attached attenuator. To use it with LANforge: connect it to some system, use serial console application to communicate with the unit and set the 'alias' to the serial number printed on the outside of the unit. If the serial number is greater than 65534, then you must pick some other serial number. Then, reconnect unit to LANforge system and click 'Discover' in the Attenuators tab.
Use new kernel feature to improve many tcp connections. Successfully tested 70,000 connections when using a 10G NIC on a system with 16GB RAM.
Improve stats gathering performance for ath10k virtual stations. This significantly improves throughput when you have lots of virtual stations and/or faster reporting times on virtual stations. This primarily effects multi-conn 0 connections, using multi-conn 1 or higher makes this stats slowdown less important.
Improve LANforge-GUI's WiFi Capacity Test with new graphs, more flexibility for upload/download testing, bug fixes, and more.
Support 'SGI' for ath10k.
Support channels 169 and 173 on ath10k and ath9k radios. Requires 'India' regulatory domain, and Fedora 24 or higher.
Bug Fixes
vlan related pcap filters now work on wanpaths. The fix was a combination of newer libpcap and using the filter output from tcpdump -ddd instead of calling pcap compile filter logic directly.
Fix packet-capture replay: Fix replay-too-slow bugs, fix invalid timestamp comparison.
Fix off-channel TX in ath10k driver. This regression was added after the 4.0 kernel (several releases ago), and breaks Hotspot 2.0 when using ath10k. The problem is in the ath10k driver, and only work-around is to install a working driver.
Fix reporting the proper MAC address on reboot. Existing code was reporting all zero's with virtual stations. Work-around is to restart LANforge once server has configured everything already. And, problem does not seem to cause any obvious problem anyway.
Replay-PCAP: Fix packet corruption caused by over-writing the frame to be transmitted in the receive logic. This has been broken a long time, and there is no useful work-around except to upgrade to 5.3.7 or later.
Replay-PCAP: Allow multi-conn 1 to work so that you can have multiple CPU cores replaying files concurrently.
Fix wanlink bit-transpose and bit-flip corruptions. They were corrupting more than the requested number of bits in the target byte.
Fix memory corruption crash caused by auto-payload-size layer-3 connections running in rfc-2544 scripts. Probably there were other ways to hit this problem as well, but it was rare in practice or we would have seen it sooner.
Fix some kernel locking issues and other general stability improvements for both ath9k and ath10k drivers.
Known Serious Bugs