New Features & Improvements
Release 5.4.3 (July 8, 2021)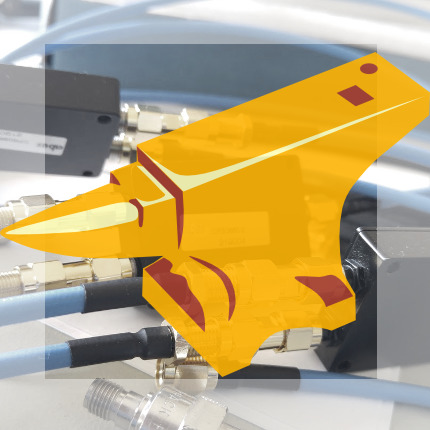 Download →
AP-Auto: Fix false-positive in when detecting station connections were not passing traffic. The code did not properly deal with race condition between resetting port and noticing that it was disconnected.
Allow configuring LANforge to not load the default config database on startup. See Resource configuration window in the LANforge GUI.
Scenario test now uses auto-helper to scale better when using lots of connections.
ChamberView: Bind station to DUT bssid if DUT bssid is configured. This should help ensure stations associate to the expected DUT. Mis-configured DUT bssids will now more obviously not work as a side effect.
ChamberView: Support scenario row that uses 'ALL-AX' on a resource. This is a convenient way to configure all AX radios to the same setting on systems with lots of AX radios.
Send discovery message faster during the first minute, to speed up manager <-> resource linkup during initial startup.
Mesh: Allow custom distance orbit paths. Allow custom paths created by user. Allow playing the path multiple times in a loop.
Support DHCP hostname (option-12) in GUI. No longer need to hand-craft custom config files to get this option.
Support 5.12 kernel for latest drivers.
Fix 2.5/5g link rate reporting and setting.
Support ax210 2.4/5/6E tri-band radio (5.12 and higher kernel)
Add 'Day-in-the-Life' automated Scale test. This aims to emulate complex environments that change over time, such as a college campus.
Support forcing ax200, ax210 to VHT mode (disable HE). For some APs, this does not entirely work, both AP and STA seem to ignore the negotiated values and still send MCS-11 traffic.
Support configuring RvRvO and RvOvR mode for dataplane/rx-sens/rvr test. See 'Outer Loop is Attenuation' checkbox on the Advanced Configuration tab.
Support MTK 7915 4x4 /ax radio. 19 Virtual stations supported. More stats and advanced features coming in next release. Requires 5.12 or higher kernel.
GUI: Improve JSON API support, including for chamber-view tests, events, and attenuators.
TR398: Improve calibration step. Our wave-2 radios have a +3db or so pre-amp, or something similar, that starts increasing RSSI at around -35 RSSI. This confused the calibration step. Since we really care about correct RSSI at higher attenuation, then we change the calibration code to calibrate at higher attenuation values in order to skip the pre-amp RSSI dis-continuity. This provides clean passing results for the calibration step, and will generally make higher-attenuation related tests work better.
TR398v2: Add TR398v2 automated test case implementation. This is an upgrade of the original TR398v1 spec, and adds some new tests, improves the original v1 tests, and adds AX test case support. Most tests are implemented, others will be completed in the next release.
TR398: Ensure attenuation is set properly on 5Ghz run for the 6.4.1 multi-station test. There was a bug where attenuation on 5Ghz was not set before stations tried to associate, which caused the far stations to often not connect.
Bug Fixes
Protect against swap-port recursion that crashed a customer's system. I believe they had set an Alias on one port with name sta1 to wlan1, and that caused some confusion in LANforge. Attempt to fix that by checking for this case.
Auto-Helper: Fix problem with multi-conn > 1 connections, specifically easy to reproduce with wifi-capacity test. Root cause was id-space collision in auto-created endpoint ids in the helper class. Work-around is not to use multi-conn > 1 with auto-helper, but may need to backport this to a 5.4.2.1 stable since this bug is annoying.
Fix regression that caused bad RSSI reporting for wave-1 /AC 3x3 radios. Requires a kernel upgrade to fix this.
Fix AP-Coex test case failure in TR-398 test set. LANforge interferer AP must have DHCP-server set in its profile. This was likely a regressio added in 5.4.2 release timeframe.
Fix second Auto-Helper + Multi-Conn > 1 bug. This was introduced in first fix. Go me!
Fix writing out the firmware config files. Several bugs in the area, would affect ath10k cards. Work-around is to manually edit the fwcfg files.
Fix TR-398 MU-MIMO test. There were regression bugs in the driver reload logic when switching from MU-MIMO to MIMO for this test case. Fixed as of Jan 8, 2021.