New Features & Improvements
Release 5.3.6 (August 31, 2017)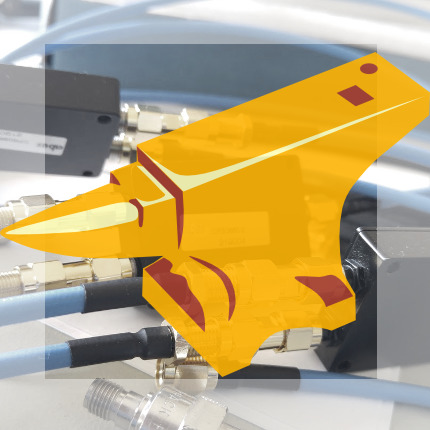 Download →
Drop support for Fedora-13 systems. Any users of this OS should upgrade to something newer. Contact support@candelatech.com if you need assistance.
WiFi: Support stations dropping a configurable percentage of assoc, deauth, EAPOL 1/4, EAPOL 3/4 and EAPOL 1/2 and other messages. Support corrupting sending 2/4, 4/4, 2/2 EAPOL and other messages. Support delaying processing of EAPOL 1/4, 3/4 and 1/2 and other messages. This effectively delays the response as well.
WiFi: Support IBSS with RSN (wpa2) support on the ath10k 3x3 NIC (at least).
Support create/delete/modify for Bonding devices in Linux.
The WiFi 4x4 9884 chipset NIC now supports 160Mhz channel bandwidh mode (with 2x2 NSS only in 160Mhz mode).
GUI: By default, do not show some tabs if license keys do not support those features. This should make a system configured for only WanLinks less scary to the initial user!
GUI/Scripts: Add Priority for graph data generated by the Hunt, Attenuator and 2544 built-in scripts. The GUI graph generator window now has a slider that uses the priority to adjust the verbosity level of the output.
Properly auto-configure the peer endpoint receive buffer. It was previously only auto-sized based on the transmit speed, and for one-way traffic, that is not sufficient. In addition, assume 1Gbps throughput if a script is active since the script may try to run at high speeds. This may improve performance on some UDP scripted (2544, Hunt) tests.
Script-Hunt: Add 'golden' LANforge and Netgear AP graphs. These were generated in ideal RF environments and may be used for comparison.
WiFi Radios: Allow configuring maximum AMSDU setting for 802.11AC NICs. Increaseing AMSDU from the default of 3 may improve TX performance, especially for small packets, and may be useful for testing in general. This is a firmware configurable.
WiFi-Capacity plugin: Add descriptive text, ability to change verbosity of the report dynamically, and allow multiple upstream network devices. The multiple upstream ports feature can be very useful when running wifi-capacity over a cluster of LANforge machines.
Add new tcp_tsq_limit_output_interval option to the TCP stack in Candela kernels, and set this to 5. This improves ath10k TCP transmit performance, especially on slow systems like the LF0350.
Add lfconfig option to configure the resource-keepalive. This may be useful when using management-over-wifi where the management connection is lost and re-established as a LANforge resource moves around.
Support REST API in LANforge-GUI to allow easier integration with some third-party frameworks.
Support 4.9 kernel for improved driver and stack support.
Script-Hunt: Only consider peer transmit constraints when running in symmetric mode. Otherwise, we tend to get false positives when reporting constraint failures.
Script-Hunt: Retry failure cases a few times so that a temporary problem does not invalidate a test as often.
TCP: When using AUTO payload size, use MTU sized frames if connection is less than 500Kbps of speed. Previously, we used 64k for all connection sizes, but this gives less useful reports when running at lower speeds.
WiFi: Fix regression which caused each virtual station to always scan before connecting. Now, stations can share scan results again. This improves association time and connection stability.
Fix some bugs that kept 64 station vdevs from working properly on the wave-2 (4x4) NICs.
WiFi: Don't start dhcp until after we detect the EAPOL 4-way has completed when stations are using WPA authentication.
Support random packet size in Armageddon. Previously, only linear increase from min to max was supported.
WiFi: Allow enabling power-save mode.
Bug Fixes
Do not clear the tx-tokens-bucket when clearing counters. This fixes an issue where a connection would stall for about 1 packet's worth of time when a user cleared the counters.
Fix data-base reload issue when using aux-mgt interfaces.
Configure WanLink ports to have single rx interrupt queue. This stops packet reordering on some common nics (igb, specifically). Work-around for previous releases: `ethtool -L <dev-name> combined 1`
Fix WiFi regulatory domain on ath10k /AC NICs. The problem is that the /lib/firmware/ath10k/fwcfg* files did not always have their regulatory information set properly. A work-around would be to re-apply the firmware config after changing the country code.
The RF noise generator cannot actually do pulse widths less than about 17us, so remove the radar pulse-width signatures that are less than that. This unfortunately means that the RF Noise generator cannot actually do much radar testing. We will look for a better piece of hardware to support this feature.
Fix creating interfaces admin-down.
Known Serious Bugs
LANforge on Windows will crash if you use the Custom Ethernet protocol type.