Wi-Fi 6E Testing with LANforge
Wi-Fi 6E is an extension of the Wi-Fi 6 (802.11ax) standard. It allows an unlicensed 6 GHz frequency band to be used. Wi-Fi 6E extends all the Wi-Fi 6 features and capabilities into the 6GHz band to allow greater efficiency, higher throughput, and increased security. With Wi-Fi 6E, a total of 1200MHz spectrum is available. This allows more capacity, wider channels, and less interference. Wi-Fi 6E devices operating on the 6GHz band have access to:
59 additional 20MHz channels
29 additional 40MHz channels
14 additional 80MHz channels
7 additional 160MHz channels
(Wi-Fi 6E may be abbreviated as 6E below.)
Below image represents the 6E testcases that we covered using our LANforge.
Slide Presentation for Candela 6E Test Solution

Wi-Fi 6E Test Cases
Fully Automated
Candela Technologies offers a fully automated Wi-Fi 6E test system. This includes all the required test hardware, including:
multi-station emulator
traffic generator
RF enclosures
turntable
and programmable attenuators
With the CT523c LANforge chassis we can test all the features like:
Airtime Fairness
OFDMA
MU-MIMO
OWE
Block Diagram
This testbed uses 36 AX210 tri-band 2.4/5/6E radios for testing. The test setup, testbed components, and environment are all created as per our requirements.
Some of the components may be different than pictured depending on the options purchased. Please ask your sales representative for details.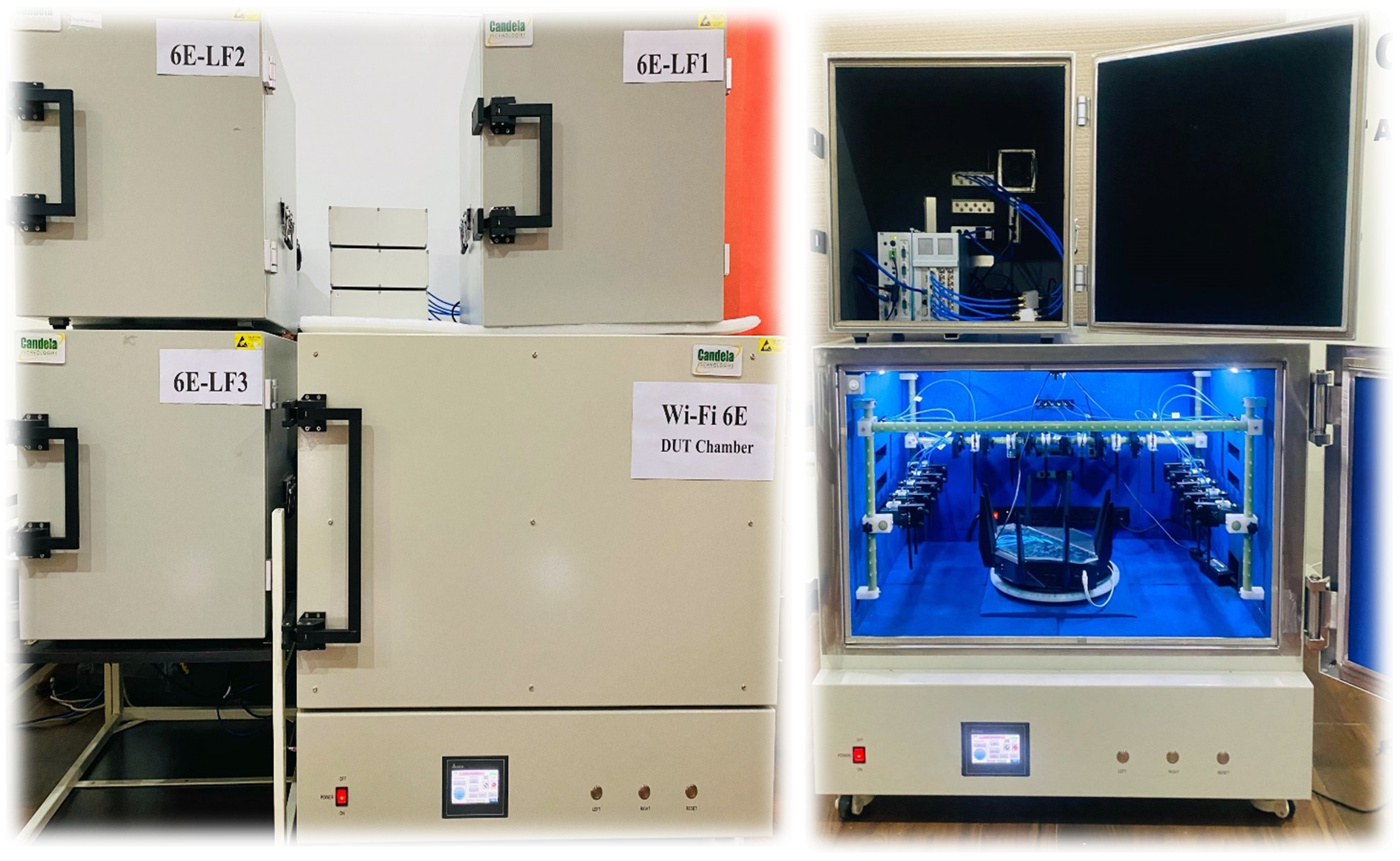 Wi-Fi 6E Sample Charts
Example chart represents the download throughput across all the 6E channels.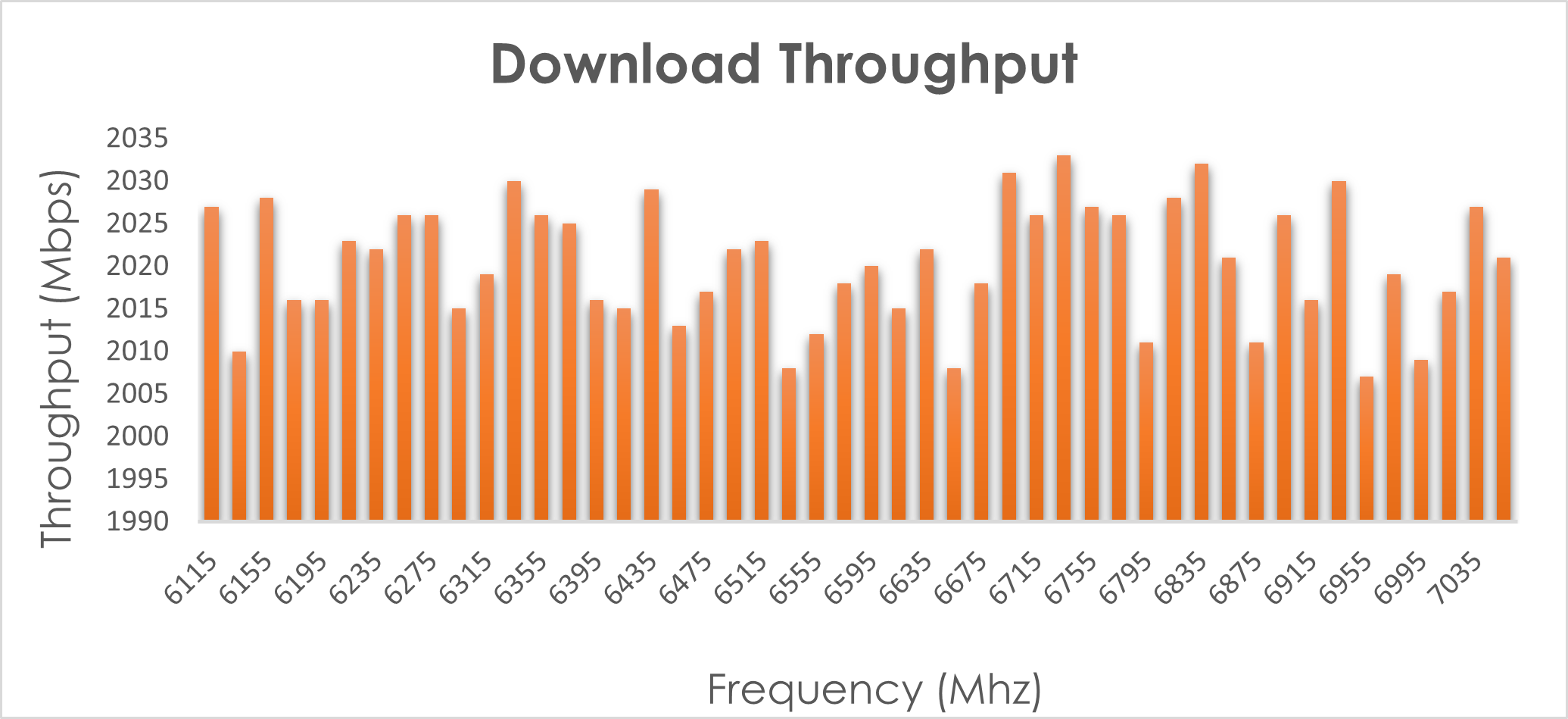 Please see the below example results (Wi-Fi Capacity, Dataplane, Triband Performance, Latency etc.,) that we ran across with multiple 6E Access Point using our LANforge software
Example 6E report generated by LANforge

Hardware Components
Lead Times
Most LANforge systems can generally be shipped within 2-3 weeks of customer PO. RF chambers and attenuators may need 6-8 weeks of lead time. Direct-from-the-factory shipping is available for the RF chambers to decrease shipping costs and lead times.
TaaS/Onsite Support
Customers with only occasional test needs can use our Test as a Service option. Candela engineers can do the testing for you in our fully equipped test lab and provide a detailed test report with recommendations.
For more information, please contact sales@candelatech.com or give us a call at: 1-360-380-1618